Montenegro crime rates - learn everything about crime statistics in Montenegro
Montenegro crime rates are generally low, which makes this popular Mediterranean country a safe place to visit or make your new home.
Montenegro offers great living conditions to its residents, which is why recent years have shown Montenegro's increasing popularity among tourists and expats. Low tax rates and an affordable cost of living are one of the main reasons why foreigners choose to invest in Montenegrin real estate and relocate to this beautiful country.
However, one should not forget the low crime rate in Montenegro, which is another important aspect you should consider when choosing the place where you want to live or make an investment.
In this article, we will discuss Montenegro crime rates, compare them to the rest of the world and teach you everything you need to know on this important topic.
Montenegro crime - an overview and comparison with other countries
Montenegro crime statistics show that the Montenegro crime rates are fairly low, and domestic citizens, tourists and foreigners living in Montenegro generally feel safe on an everyday basis.
In the 2022 Global Peace Index report, The Institute for Economics & Peace ranked Montenegro 48th on the list of 163 countries in the world, rating it a country with a high state of peace. In comparison, the US has been ranked 129th on the same list, having a low state of peace. Russia has been ranked 160th and ended up at the bottom of the list as one of the countries with a very low state of peace.
Additionally, in 2021 the US State Department declared Montenegro as being a level 1 country and Podgorica as a relatively safe city for a European capital.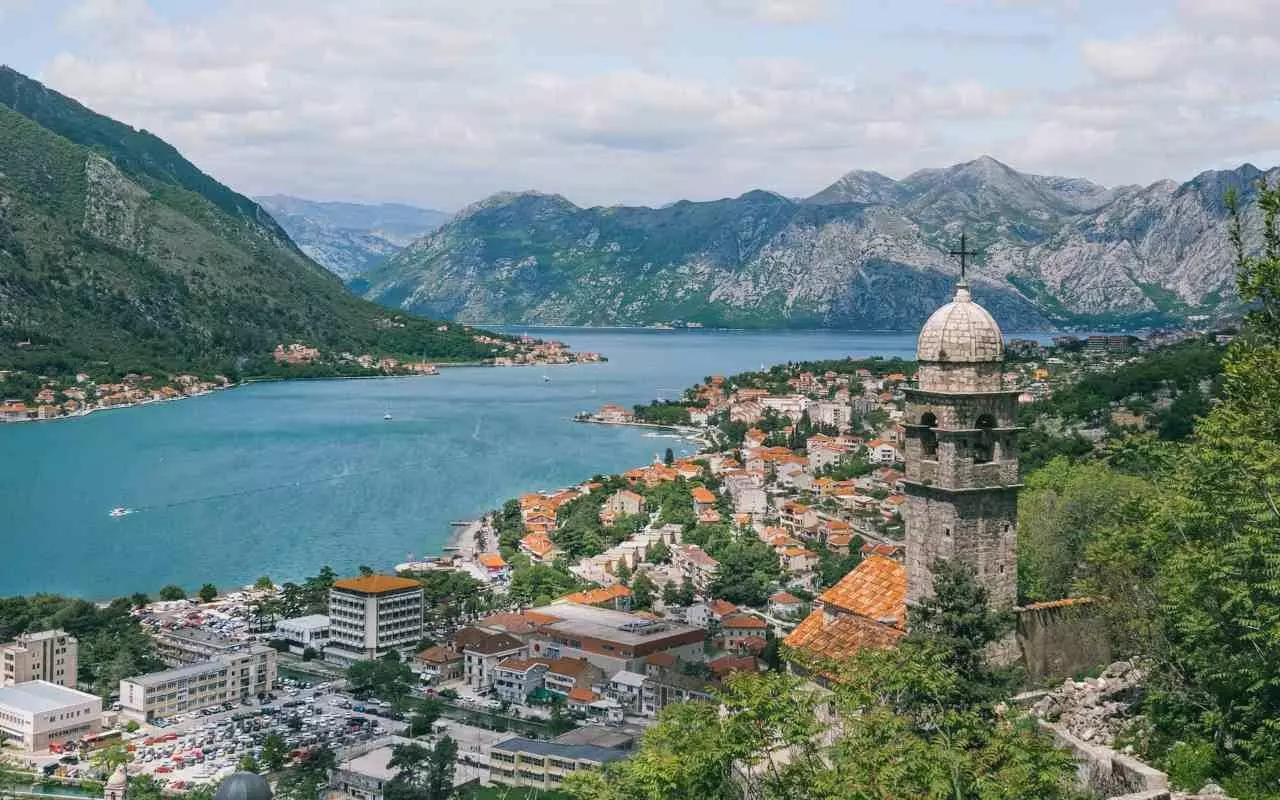 Montenegro crime rates - travel safety tips and security alerts
Government departments usually issue travel safety and security tips for tourists visiting Montenegro. These are general pieces of advice, which are issued for all countries and should be taken no matter where you are travelling to, as tourists can often be the prey of petty crimes. However, this advice does not offer a precise picture of the crime rate in Montenegro.
Additionally, occasional security alerts are issued by government departments for their citizens who are residing in Montenegro. As in any country, certain security threats can occur, such as cyber-attacks or attacks on large groups in tourist areas, but they are far from ordinary.
Types of crime occurring in Montenegro
Violent crimes such as robbery, sexual assault and intentional homicide are relatively low compared to other countries in the world. Petty crimes such as shoplifting, traffic offences and disorderly conduct may occur, though they are not a general threat to individuals.
Theft and opportunistic burglary are the most common crimes that affect Montenegro's international community. During the summer season, which lasts between May and September, there is an increase in street crime and theft, such as pickpocketing, purse snatching and theft at ATMs.
This is seen more in the coastal areas and popular tourist destinations, such as Budva, Kotor, Tivat and Herceg Novi, due to an increased number of tourists. The general advice is to be aware of your surroundings, keep an eye on your belongings and protect your PIN when using ATMs.
As far as terrorism is concerned, according to the 2022 Global Terrorism Index report, The Institute for Economics & Peace ranked Montenegro as a country with no impact from terrorism.
Protests and demonstrations in Montenegro are frequent, but they are small and non-violent, and their nature is mostly economic and political.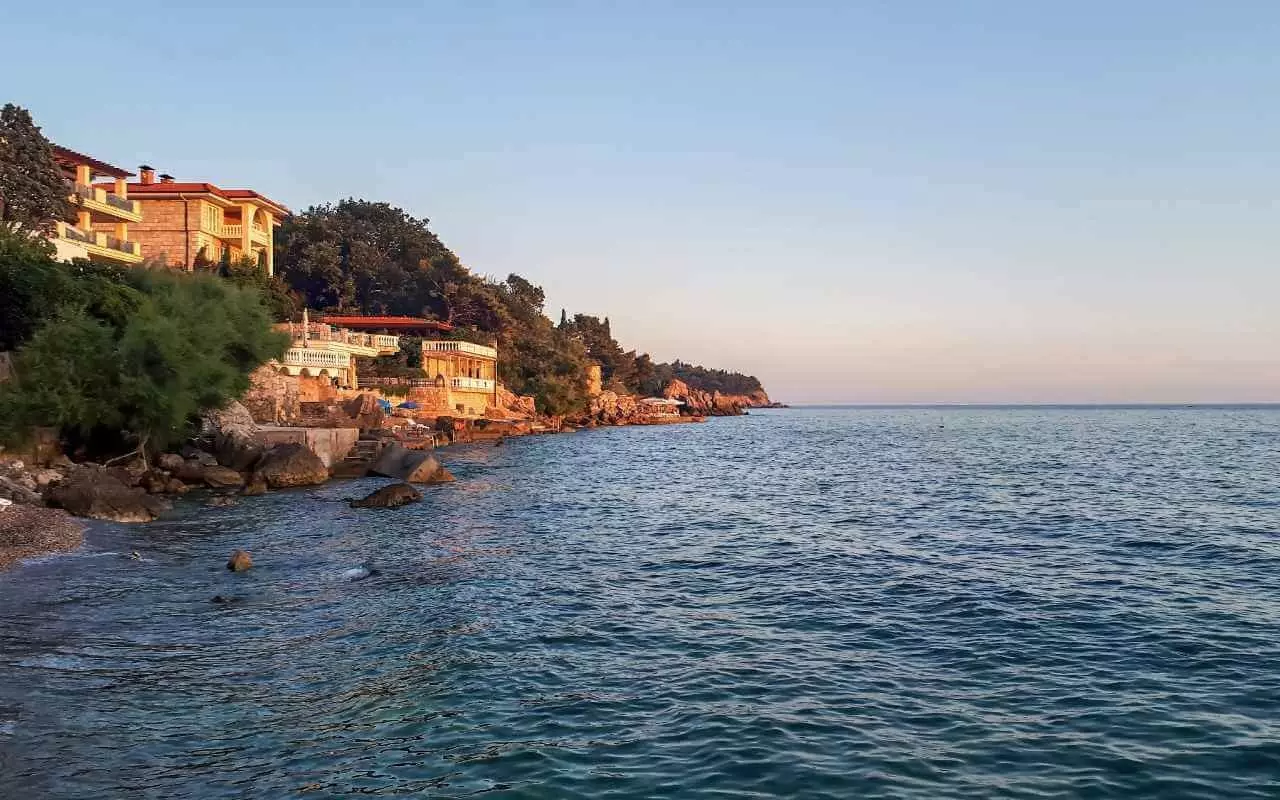 Montenegro corruption and organized crime
Even though organized crime is a significant element in Montenegro, it is highly unlikely to affect ordinary citizens, tourists and foreigners living here. Criminal groups are most often involved in money laundering, drug snuggling, loan sharking and human trafficking.
Intentional homicides and kidnapping may occur between criminal groups, but they are targeted at the members of these gangs, thus not posing a threat to ordinary residents.
Corruption in Montenegro is another element that is present, though again not likely to affect the everyday life of foreigners. In 2021, Montenegro ranked 46th on the Corruption Perceptions Index.
This index is made annually by Transparency International, the global coalition against corruption. The score ranges from 1 to 100, with 1 being the most transparent country regarding corruption.
What is the best place to live in Montenegro?
Whether you are planning on investing in Montenegro or have simply chosen it as the place to spend your retirement, you need to choose the right place to live. The two most important aspects many foreigners consider when planning on moving to Montenegro are the crime rate and the cost of living.
Although the whole country has both a low crime rate and a low cost of living, different areas may slightly differ in these aspects.
For instance, when comparing the cost of living in Montenegro's continental and coastal parts of the country, smaller towns in the continental part are much more affordable. However, coastal towns can also differ from one another in this aspect, so you can also lead an affordable lifestyle while living in the coastal area.
As far as Montenegro crime rates are concerned, they are generally lower in smaller towns than in the capital. The coastal area also has a smaller crime rate than the capital of Podgorica, but street crimes increase during the summer seasons.
However, the coastal area and its tourist attractions have a lot to offer, so if you are looking for a modern and vibrant place to live, you should consider one of the coastal towns as your new home.
As already mentioned, the general situation with crime and safety is rather favourable in the whole country, so there should be no obstacles to living a peaceful and fulfilled life in any part of Montenegro.