Thinking of moving to Montenegro and living there as an expat?
Whether you've just had this fantastic idea, or you've had it for quite a long time, but never really worked through it, now is the perfect time for moving to Montenegro, becoming an expat, and making your dream come true!
This beautiful country on the Adriatic coast offers many advantages to its residents, the most remarkable of them being affordable real estate prices, low tax rates, and low living costs.
So if you're looking for advice on how to move to Montenegro with ease, look no further! This article will give you all the tips you need to make your relocation to this remarkable country efficient and effortless.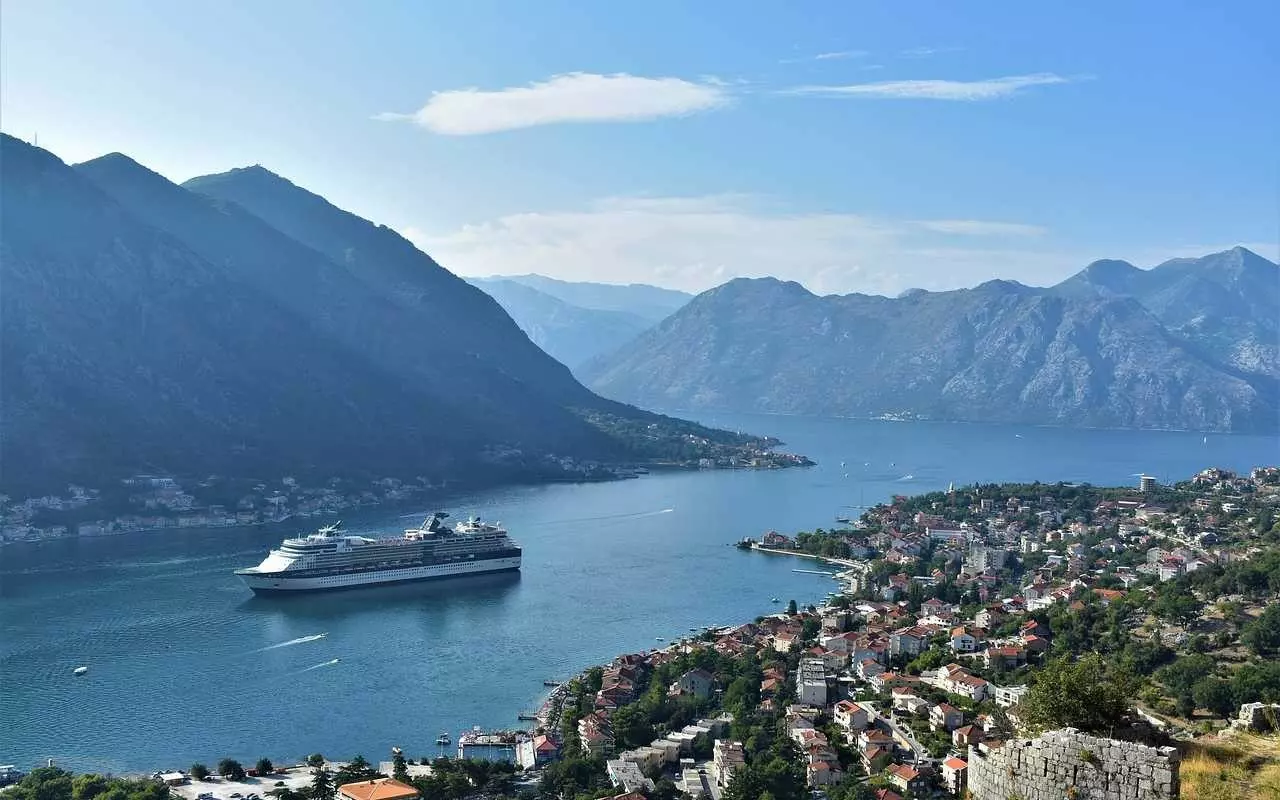 How to move to Montenegro - here's which requirements you need to fulfill
Like every other country in Europe and worldwide, you have to meet specific requirements to move to Montenegro and become an expat. Therefore, there need to be some valid grounds to base your relocation to Montenegro. 
As the case is for the citizens of many other countries, citizens of the UK, US, and EU can stay in Montenegro for up to 90 days without a visa. Some people arrange their lives according to that – they stay in Montenegro for 90 days, then leave the country for 90 days, before gaining the right to revisit it, and stay for another 90 days.
However, this is far from a comfortable life, and it doesn't allow you to work legally, send your kids to school or enjoy public healthcare and social security. Therefore, if you want to move to Montenegro properly and experience all its best sides and the life it has to offer, there are a couple of grounds on which you can relocate to Montenegro.
Relocating to Montenegro for work - everything you need to know
Suppose you don't have a residence permit yet, and your passport allows you visa-free entry to Montenegro. In that case, you can come to Montenegro first and then search for a job and apply for a residence permit based on your employment under the 90 days you have the right to stay in Montenegro.
When you find a job or open your company in Montenegro, you can get a permanent or a temporary work residence permit.
To apply for a work residence permit, one has to provide 
a valid passport 
diploma
certificate of no criminal record from the country of origin (not older than 6 months and officially translated) 
birth certificate 
proof of a 3.650 EUR deposit into a bank 
valid medical insurance for a period of not less than 30 days
A temporary work residence permit is issued for 12 months, after which it can be renewed. To obtain a permanent residence permit, one must have spent five years in Montenegro with a temporary residence permit. Also, the one who applies will have to prove the basic knowledge of Montenegrin by taking an exam.
Moving to Montenegro for study, marriage, or retiring - get through the process easily
Aside from work, you can move to Montenegro on the grounds of marriage or studying. Furthermore, students who come to the country of Montenegro to complete their studies are issued a temporary residence permit in the period of their studies.
If you've been married to a Montenegrin citizen for more than three years, you can apply for a permanent residence permit. The same goes for marriage with a foreigner who has a permanent residence permit in Montenegro.
Property purchase - a new way of obtaining a residence permit
Another popular way of getting a residence permit is by real estate acquisition. Foreign property buyers are able to obtain residence permit in Montenegro based on the ownership of a property in Montenegro, regardless of its value.
However, only residential and commercial properties qualify for a residence permit. These include houses, apartments, commercial units, hotels, restaurants and holiday homes. Land plots, ruins and other non-residential buildings would not qualify, but once the property is built or renovated and registered int the land registry, the owner has the right to obtain residence permit.
Documents needed for obtaining residence by property purchase are:
proof of ownership of the property that is not older than 6 months
proof of a 3.650 EUR deposit into a bank 
valid medical insurance for a period of not less than 30 days
copies of each page of a valid passport
certificate of no criminal record from the country of origin (not older than 6 months and officially translated)
 The permit is issued for one year and it can be renewed annually as long as the owner still owns the property.
Citizenship by investment - for those who want to obtain Montenegrin Citizenship and passport
The Citizenship by Investment Program was launched in 2019 by the Government of Montenegro, to encourage the growing number of foreign investors and grow the country's economy.
The requirements are simple: investors who make a certain investment in a government-approved development project have the chance to obtain Montenegrin citizenship and a Montenegrin passport.
However, if you are interested in this program, you must know that not any property will be sufficient – the property you buy needs to be approved by the government. 
Our offer also includes investment projects approved for this program, so if you are interested in obtaining Montenegrin citizenship through investment in a property, take a look at our offer and choose the property that best suits your needs.
After fulfilling the requirements needed to qualify for citizenship, one should provide a valid passport, proof of no past criminal records, and proof that the investment funds have been legally obtained.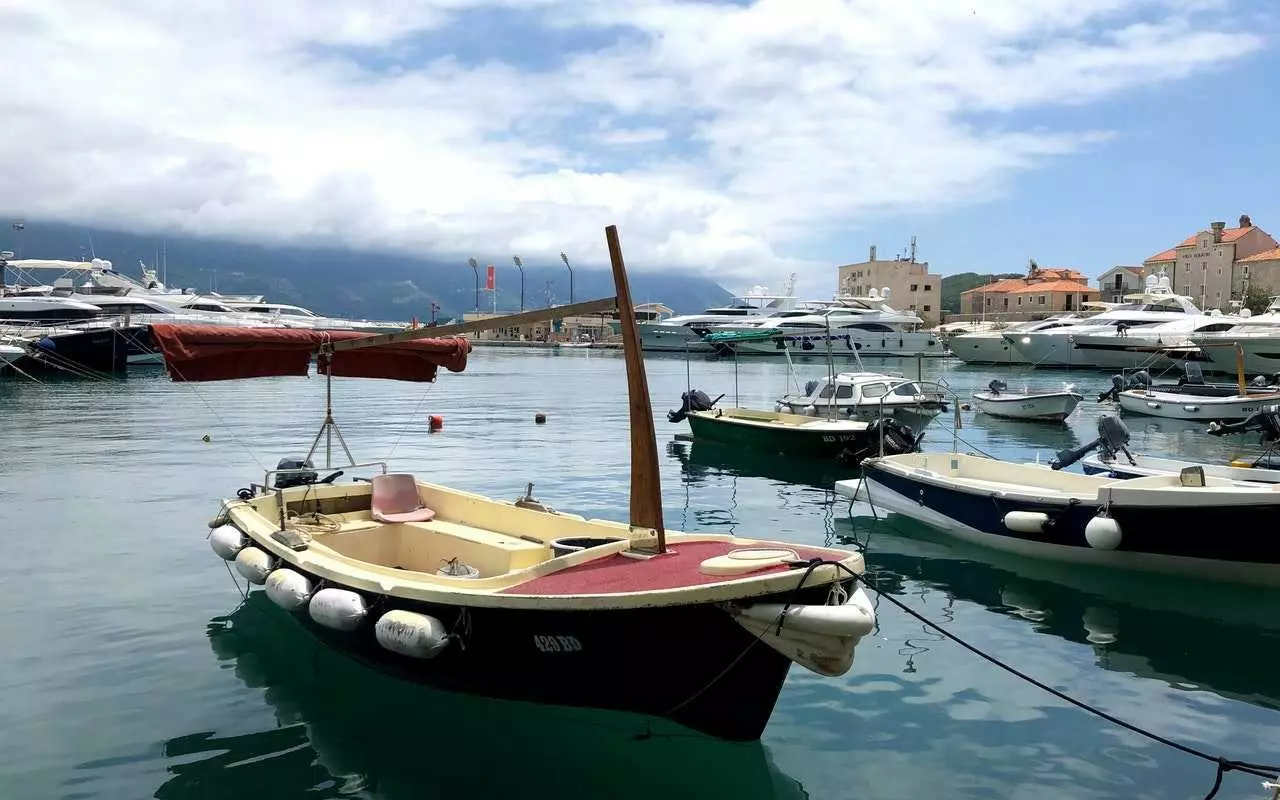 ---
Find the home of your dreams - hire an experienced real estate agent
When you know on which grounds you can relocate to Montenegro, it's time to find the place you'll call home. However, this process can be rather complicated and time-consuming, especially if you're not experienced enough in this matter.
Understanding the real estate market, tax regulations, and property transfer in Montenegro can be pretty tricky. 
With our property evaluation service, you can get an insight into current market prices, get the best advice on buying property, and easily double-check the price of real estate you are thinking of buying.
The thing that is so great about Montenegro, and which makes it a popular real estate market, is the variety it offers. In Montenegro, you can find everything from the premium property in the form of luxurious and spacious villas and penthouses located in tourist areas and along the coast to off-plan property and land where you can build your dream house yourself.
The location of the property we offer is quite diverse as well – from property located in tourist areas and along the coast, to the ones found in more secluded and rural areas. 
Moreover, you can always get great deals at reduced prices. That's the reason why Montenegro's real estate market is so attractive for expats of various profiles and from all around the world.
Hire a good attorney to make the process easier
When you are buying a property in Montenegro, It is highly recommended, if not necessary, to hire an experienced, local real estate attorney which will help you purchase the desired real estate, and ease your relocation process.
Why is this important?
Considering all the legal matters you are going to have to get through, it is crucial to have someone who will be able to advise you whenever you come to a perplexity. That way you can make sure that you're not violating any laws, or paying double taxes. Local real estate attorneys will help you prepare and review documents needed for the finalization of real estate purchases. 
Don't worry, language is not an obstacle! 
Even if you don't speak the Montenegrin language, our personnel consists of native English and Russian speakers with the best language skills who are here to help you get through the whole process easily and smoothly.
---
Why is Montenegro the best place for living?
Many expats living in Montenegro will tell you that this country is the best place to live  it offers great advantages, so it's no wonder people from all around the world choose this beautiful country as the place for starting their new life.
Montenegro has a very stable economy, uses the euro as its currency, and has low corporate and income taxes. Tax rates are the lowest in the region and one of the lowest in whole Europe, making Montenegro a great place to invest in property, and start your expat life in.
Montenegro can also pride itself on low costs of living – much lower than those of Western European countries when it comes to everyday living expenses such as transportation, groceries, and other necessities, as well as when it comes to purchasing property and paying bills.
A mild climate and beautiful nature are other aspects that make Montenegro an excellent place for living. With its 240 sunny days a year, this country is truly a beautiful place not just to spend your holiday in, but also to enjoy all year round. That is why it attracts many tourists and expats every year.
Now that you know all the benefits of living in Montenegro and how to easily go about emigrating to Montenegro, it's time to start looking for your dream house! 
Check out our offer, find your dream residence, and follow our advice on how to move to Montenegro with ease!