Cost of living in Montenegro in different parts of the country
Have you decided to finally pursue your lifelong dream and start a new life at the seaside? You already know that Montenegro is the right choice to do it!
However, moving to another country is a decision that has to be made carefully. Therefore, you need to have all the information in advance. Knowing the cost of living in Montenegro is one of the main factors that will encourage you to move to this breathtaking country on the Adriatic sea permanently.
Continue reading and find out more about finding the best place to live in Montenegro, your options for moving, and all the costs you should expect.
Living in Montenegro - the difference between the seaside and continental part
Apart from the entirely different lifestyle, there is a big difference in the cost of living in Montenegro in the continental part of the country and at the seaside. 
Seaside
Living by the coast allows you to experience all the benefits of living in Montenegro. Mediterranean weather, beautiful nature and sea, long summers are just some of the things that attract many people to move here every year.
This area is significantly more expensive than the rest of the country. Still, if you plan on engaging in the tourism business, it is an entirely rational decision to move here. Generally speaking, seaside life in Montenegro is more expensive, but the cost of living varies between different cities.
When moving to the seaside, your expenses will vary depending on the city you choose for your new home. 
For example, some of the seaside towns like Tivat and Budva are luxurious touristic spots, and they have higher costs on everything, from renting and real estate to food and restaurants. But if you, for example, choose Ulcinj, you can lead a much more affordable lifestyle here.  
Continental part 
If you decide to move to the continental part of the country, there are more decisions to be made. Based on your financial situation and preferences, you can choose to move to the country's capital or decide on some of the smaller cities all over the country. 
When moving to Podgorica, the capital city, it's clear that prices and rentals here aren`t dependent on tourism and season but on location. Unlike many European cities where the cheapest rent is in the city center, the rent in Podgorica is more expensive in the city center than in the suburbs. 
Considering that Podgorica is not a big city and that there is an approximately 20-minute walk from the suburbs to the city center, it is an excellent option for those who like to live in a peaceful and calm neighborhood but still be close to the city crowd.
Also, if you choose some of the smaller cities in the country, your living will be more affordable.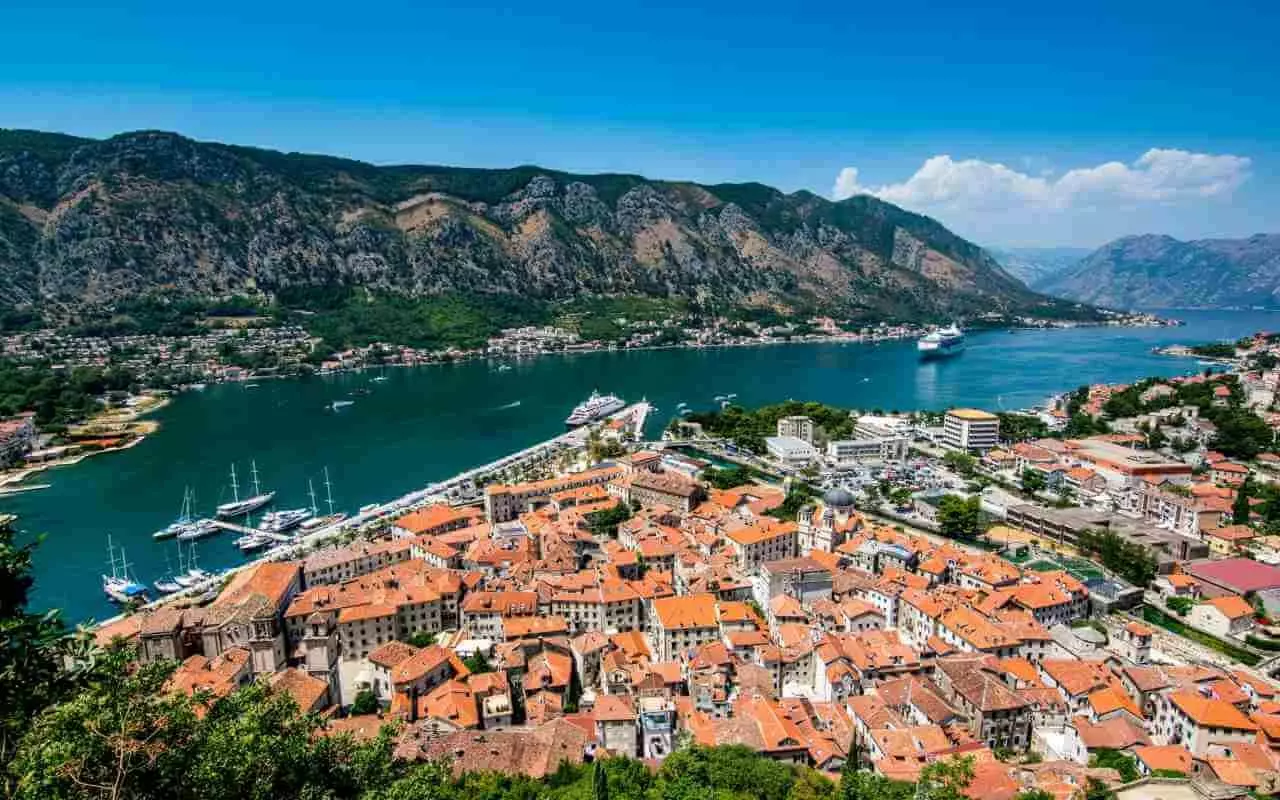 Rent or buy properties
After you have decided to move to Montenegro and have chosen a city you will be living in, you have to determine if you will rent or buy a property here. This decision affects the cost of living in Montenegro the most. In most of the country, there is a very competitive property market, but renting or buying it as a foreigner is a straightforward process. 
Rent in Montenegro - Long term rentals Montenegro 
If you don't plan on buying a property here, long-term rentals in Montenegro can be very affordable, depending on the location. 
The seaside rentals, as well as rentals in the capital, have higher price rates, but there is also a difference in prices between different coastal cities. The cost range is wide, so you can decide on renting a house or an apartment that best suits your needs and lifestyle!
Montenegro apartments for rent
When renting an apartment in Montenegro, choose your location wisely because that`s the factor that mainly determines the costs. For example, in coastal cities, the closer the property to the seaside is, the higher the rent. The price also depends on the accommodation size and type, whether you rent a mediocre apartment or a luxurious one.
Average monthly rates of renting apartments in Montenegro:
One-bedroom apartment - around 250 euros

Apartment with two bedrooms - roughly 350 euros

First-class apartment - more than 2000 euros.
Budva apartments for rent are very attractive for people who want to move to a town that is full of tourists most of the year. The city center in Budva is by the sea, so this is the area with the most expensive accommodation. However, apartments outside the city center are more affordable, so if you don`t have to go to the city center every day, this is the suitable option for you.     
Rent a house in Montenegro
Renting a house in Montenegro is more popular in the mountain area, but many people want more space and rent a home at the seaside too. Because of its hilly surface, Budva is also alluring to those who want to live a digital nomad's life. You can rent a house in the hills with a sea view and enjoy the beauty of nature from a distance. 
The price depends on the size of the property and the condition of the house. Many houses also have a pool, so if you choose to rent a villa, you have to be prepared to set aside more money. 
Purchase a property in Montenegro - invest in real estate 
Purchasing an apartment or house in Montenegro can be a great investment move. In the long run, it can decrease living costs, as rent is the most significant part of the monthly expenses. However, the prices for buying real estate in Montenegro vary by area. In popular touristic towns and regions, like Tivat and Kotor, property prices can reach millions of euros, but you can also find properties at more affordable prices.
Prices in Montenegro - transport, food, and drink prices
Montenegro is a favorite living destination for many people because of its wide range of offers. Depending on your habits and the lifestyle you are used to, monthly living expenses can vary. When it comes to strictly living costs, the market basket will provide the best insight into general monthly needs. 
The consumer basket consists of:
Food and Beverages

Housing

Apparel

Transportation

Medical Care

Recreation

Education and Communication

Other good and Services   
Montenegro food prices
The only used currency in Montenegro is euro. The prices are different in big chain stores, markets, and retail. The most affordable option is buying supplies in supermarkets and local markets. Basic groceries like bread, milk, and eggs have similar prices everywhere. The average amount of money for food for one person per week is between 50 and 70 euros. 
Average prices of the most common groceries:
Loaf of bread - 0.50 euro

Breakfast cereal - 3 euro

Litre of milk - 0.8 euro

Coffe (200g) - 2.5 euro

Chicken (kg) - 6 euros

Eggs - 1.50 euro

Banana (kg) - 1.00 euro

Apples (kg) - 0.95 euro

Tomato (kg) - 1.10 euro

Potato (kg) - 0.50 euro
If you prefer going out for lunch, there is a different price range depending on the restaurant you choose and the area where it is located. If you eat in an inexpensive restaurant, your meal can cost as low as 5 euros, but the average meal is around 15 euros per person in most restaurants. 
Average restaurant prices:
Hot appetizers(spring rolls or bruschetti) - 6 euros

Soups - 3 euros

Pasta - 11 euros

Pizza - 10 euros

Grilled fish - 17 euros 

Salads - 3 euros

Non-alcoholic drinks - from 2 to 3 euros

Dessert - 4 euros
Drink and Alcohol prices in Montenegro
While tap water is completely safe in Montenegro, and many locals drink it, some people prefer bottled water. You can buy it for 0.60 euro in every store. 
The price of alcohol depends on the type of alcohol. For example, domestic beer is around 0.90 euros, and a bottle of mid-range wine costs approximately 5.00 euros.  
Transportation prices in Montenegro
Depending on the way of transportation, whether you drive a car, drive in public transport, taxi, or rent a car, the transportation prices can be different.
Gasoline prices
If you drive your own car, the most critical information you need to calculate your expenses is the price of gasoline. It is 1.30 euros per litre, and depending on how much time you spend in your vehicle, the monthly costs may vary. 
Montenegro bus prices
Local transport is the cheapest way of transportation and a one-way ticket costs around 1 euro. You can also get a monthly pass which is around 30 euros, and you have an unlimited number of rides.
Taxi prices Montenegro
Depending on which taxi company you choose and the kilometers you travel, the costs differ. Usually, the standard start tariff is around 1 euro, but this can also vary from city to city and from company to company.
Rent a car in Montenegro
The price you would pay for a rented car depends on rent a car company, renting period, and the car you choose. Here are roughly predictions of costs from the Tivat airport, based on the automobile class and rental period. 
For example, renting a MERCEDES BENZ GLC 220D 2.0 Coupe with an automatic transmission or a similar car category will cost you around 130 euros per day. 
AUDI A3 1.5 CABRIO AUT will cost you something less for a day - roughly 105 euros.
You will get the best deal if you rent a car for a couple of days and choose the medium class car. 
For example, renting a FIAT PANDA or similar car category for five days will cost you around 175 euros. Similar is with SKODA FABIA - you can get this car for about 180 euros, for five days.  
Utility prices in Montenegro
Sometimes when you rent a place, the utilities come in renting price, but sometimes you have to pay them separately. Basic utilities that you need to pay for are electricity, heating, water, cooling, and garbage removal. The monthly cost of utilities is around 100 euros for an apartment, depending on the square footage of the property, but these expenses are much higher for a house. 
Recreation
If you want to indulge in sports and fitness activities, you will have to pay around 30 euros for a monthly pass to the fitness center. If you like to play tennis, renting a tennis court costs around 10 euros for an hour.
If you like going to the cinema, the ticket is affordable, so you can purchase it for only 5 euros.
Apparel
Depending on the brand of clothes you choose, prices can differ. An averagely priced daily dress from a street shop is around 30 euros, jeans cost about 70 euros, and shoes and sneakers cost approximately 80 euros. If you prefer high-end clothes, you will need to set aside a more significant amount of money.
Health care
If you don`t have health insurance, healthy services have to be paid for. Average doctor appointment costs from 20 to 50 euros. For example, the cost of medications, antibiotics cost around 5 euros, but some medications can be more expensive.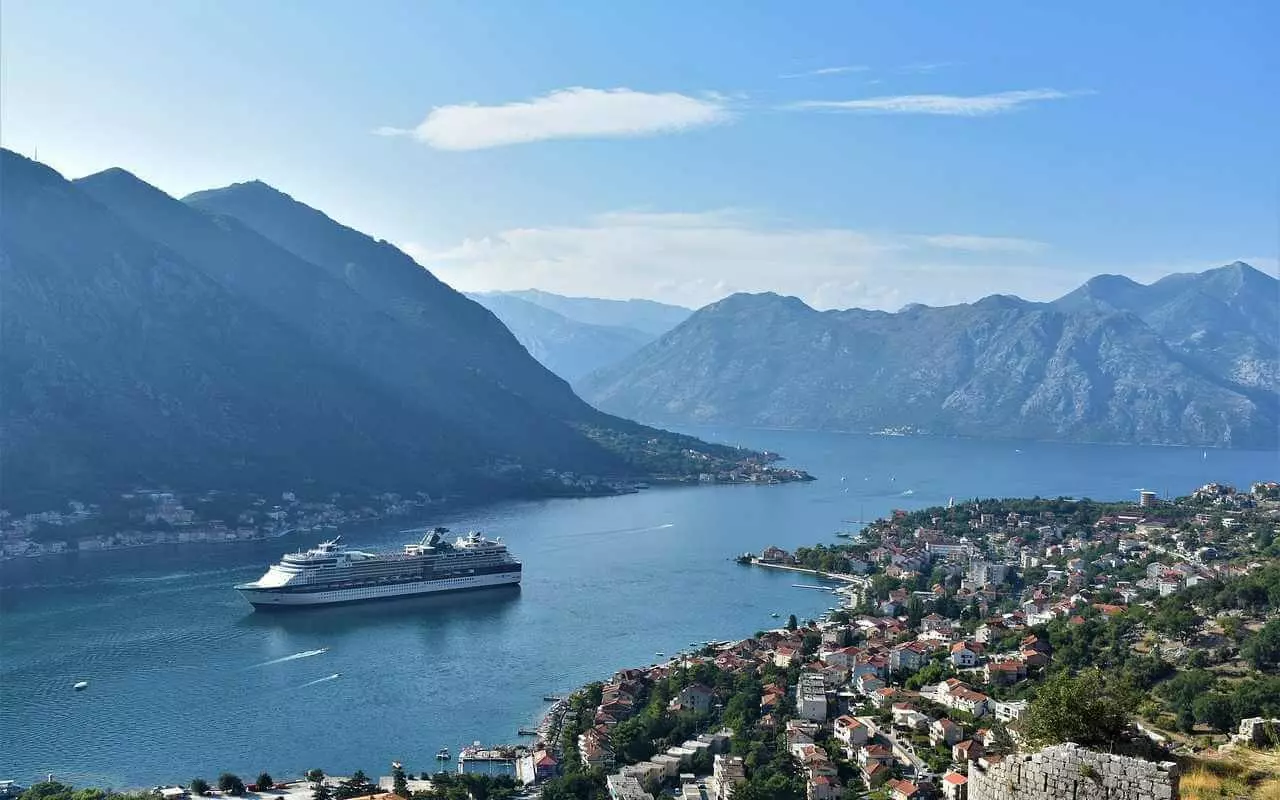 Cost of living in Montenegro - additional gains
One of the main advantages of living in Montenegro is that it is the country with one of the lowest tax rates in Europe. With only a 9% tax rate on income, capital gains, and corporate tax, Montenegro is one of the most attractive countries for a living. 
Many people agree that life in Montenegro is very cost-effective. Besides being one of the most affordable countries in Europe, Montenegro offers unique and exceptional surroundings, landscapes, and breathtaking seaside.
Buying an estate in a town you live in can be an excellent investment. If you are interested in buying property in Montenegro, we warmly recommend you to check out our suggested properties with the best price-quality ratio. We will gladly help you find the perfect place at the most affordable price on the market for the beginning of your new chapter.