The numerous attractions and things to do in Kotor make this Montenegrin city a popular tourist spot. However, it is not popular just for vacationing – many foreigners choose to invest in real estate in Kotor and make it their new home.
This well-preserved medieval town is listed as a UNESCO World Heritage Site and will amaze you with its beautiful Venetian architecture, unique atmosphere, and stunning views over the Bay of Kotor.
Whether you're planning a short trip or moving here by yourself or with your family, read our article to find out what to do in Kotor, Montenegro!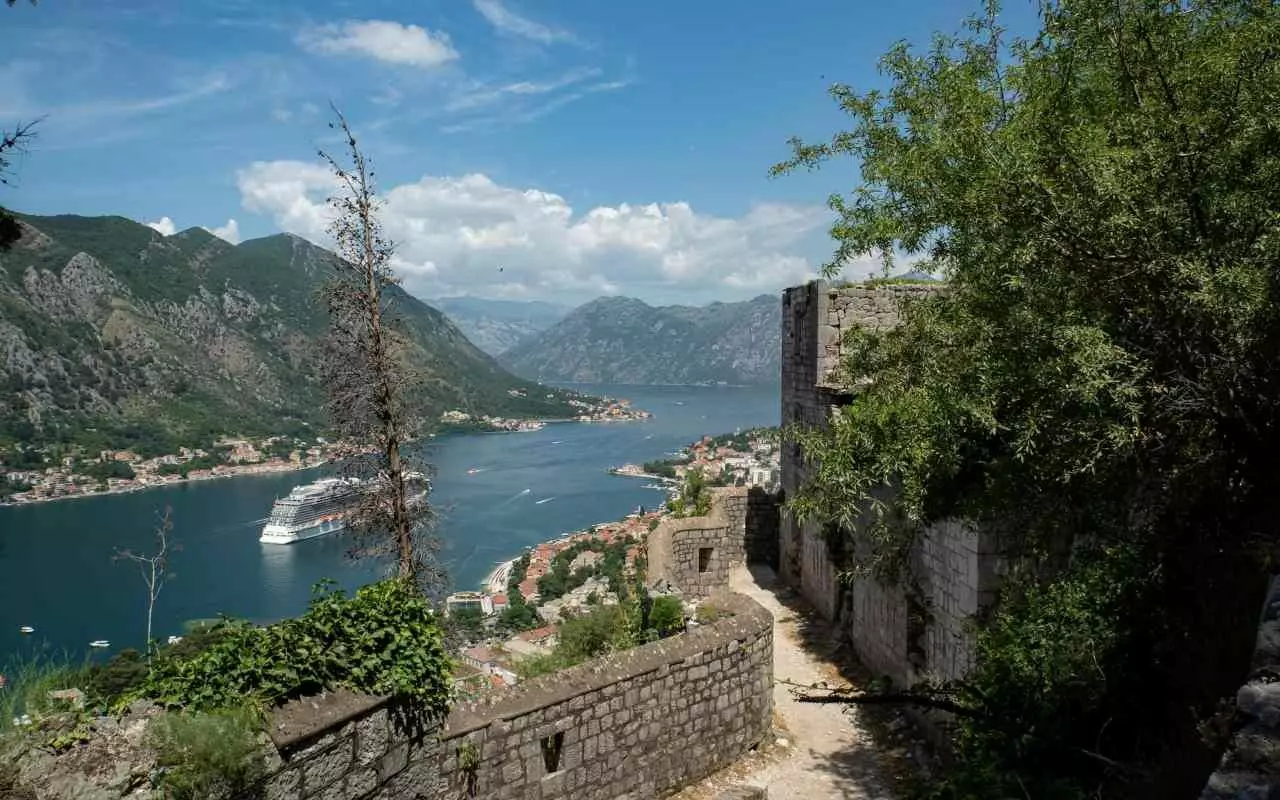 What is the best time to visit Kotor?
As we already mentioned, Kotor is a very popular tourist attraction in Montenegro, as well as the whole Adriatic. There are numerous tourists that visit it each year, and it is an unavoidable stop on every Balkan road trip. There are also many day trips from Dubrovnik to Kotor, so every day, new tourists from Croatia flood the streets of this town.
The busiest time in Kotor is during the summer season, between June and August. It can get rather crowded during these months, so if you want to have peace and enjoy the atmosphere and authenticity of this town without so many distractions, then we advise you to travel here during the shoulder seasons, that is, in April and May or September and October.
Where should you stay in Kotor, Montenegro?
Kotor is rather popular for its exclusive waterfront properties, hotels, and resorts. Whichever accommodation you choose, there is a low chance you will be disappointed by the amenities and the service.
However, recent years have shown an increasing trend in the Montenegrin market, and that is investing in your own Montenegrin property, which you can use as your holiday home.
Namely, it's not just those who wish to relocate to Montenegro that consider buying real estate in this amazing coastal town. There are also many tourists who buy an apartment or a house on the waterfront or further into the mainland, use it during their stay, and rent it while they are out of town.
If this is something you are interested in or you wish to move to one of the most vibrant places in Montenegro, explore our offer of exceptional properties in Kotor.
Kotor things to do - top places to see and activities to enjoy in the Bay of Kotor
When visiting Kotor, there are numerous things you can do to relax or have fun. In the city, you can explore the Old Town and Kotor fortress, walk on the city walls, enjoy exquisite Montenegrin cuisine and wine, and admire the stunning Kotor seaport.
There are also many Kotor boat tours that can take you to nearby tourist attractions such as the beautiful village of Perast, Lady of the Rocks, or Dubrovnik. Here are the best things to do in Kotor.
The Old Town of Kotor - one of the best places to visit in Kotor, Montenegro
If you're wondering what to do in Kotor during your stay, don't miss the chance to visit its magnificent Old Town. This amazing medieval town has been listed as a UNESCO World Heritage Site and is sure to awe you with its magnificent architecture and unique atmosphere. You can book a free walking tour around Kotor Old Town or explore it by yourself.
It dates back to Roman times and has, over time, been occupied by many civilizations, including Illyrians, Venetians, Austrians, Hungarians, and French.
The influences of these civilizations can be seen in the architecture of the Old Town,  which possesses many notable attractions such as the Main Square, the Clock Tower, St. Tryphon Cathedral, and the Serbian Orthodox Church of St. Nicholas.
Book a private Kotor walking tour or explore it by yourself. You can enter it through one of three main gates: the main Sea Gate, which is located on the west side of the town, the South Gate, or the River Gate, located in the north.
Wander the narrow cobblestone streets, visit the most popular landmarks, or simply relax in a cozy cafe or a restaurant and admire the white stone walls and orange roofs of the beautiful houses in Kotor Old Town.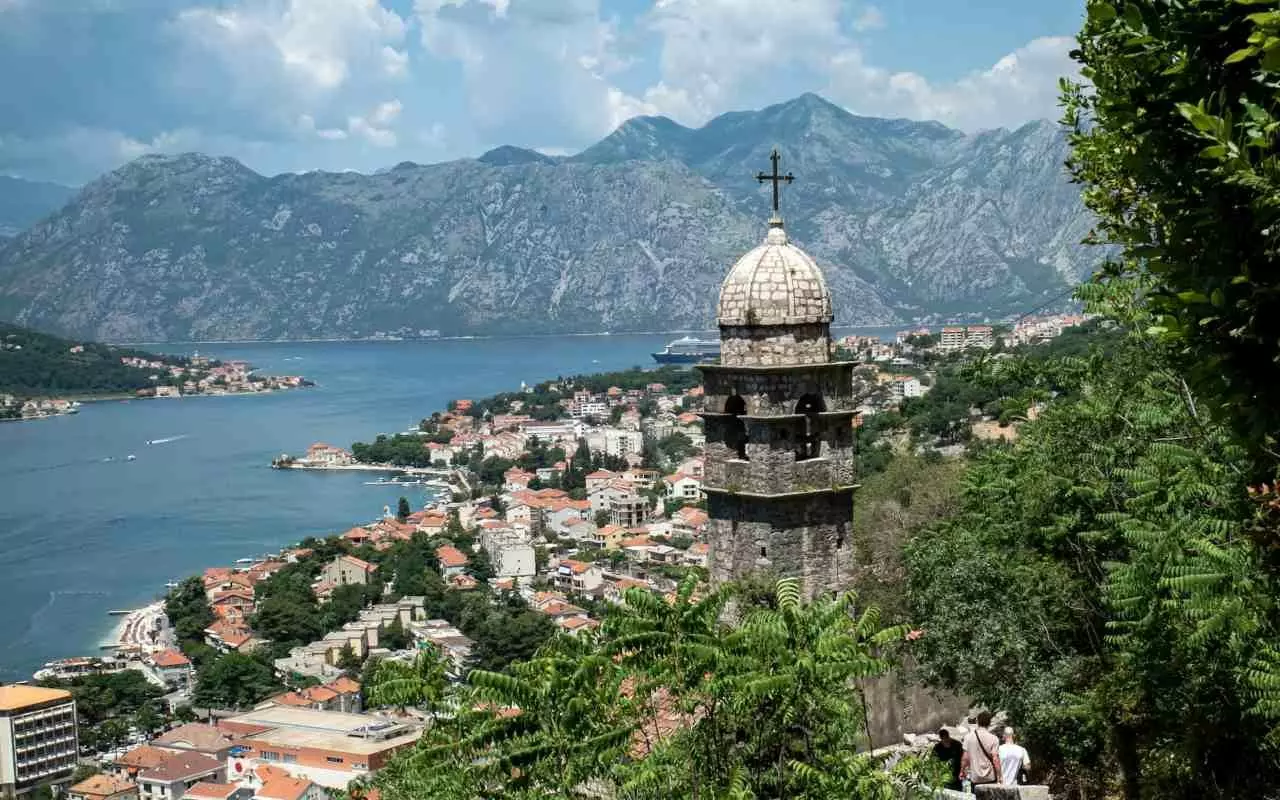 Cathedral of Saint Tryphon and stone churches in Kotor
One of the best things to do in Kotor Old Town is to stop by the magnificent St. Tryphon Cathedral, which is one of the most popular Kotor attractions. Together with the Cathedral of the Immaculate Conception in Bar, it is the only Roman Catholic cathedral in Montenegro.
It was built in 1166 in honor of the patron saint of the city, Saint Tryphon. The most prominent features of this cathedral are its Romanesque architectural style and interior, astonishing frescoes in the main chapel, two Baroque bell towers, and the Sacral Arts Museum located on the second floor of the cathedral.
You can also climb up the stairs to the balcony of the cathedral of St. Tryphon and admire the view over the plaza and the whole town below.
While you're here, visit the other notable old churches in Kotor, such as St. Luka's Church and the Serbian Orthodox Church of St. Nicholas.
The Old City walls - one of the best things to see in Kotor, Montenegro
The Old Town of Kotor is encircled by impressive city walls dating back to the 9th century. They are 4.5 kilometers long and 20 meters high. Time has taken its toll, so there are many sections that are in bad shape. That is why it is not possible to walk all around the city walls.
However, the gates are still in very good shape, and the well-preserved sections that visitors can access include the South Gate Gurdić Bastion, Valier Bastion, Korner Bastion, Kampana Tower and Citadel, and others. Exploring the city walls is one of the best things to do in Kotor, Montenegro.
Climb to Kotor Fortress and admire the views over the Bay of Kotor
If you're wondering what to see in Kotor, the popular fortress of this amazing town is a must. This fortress goes by many names: Saint John's Fortress, Castle of St. John, San Giovani Fortress, Castle of San Giovanni, and Kotor Fortress. However, one thing is for sure – it is absolutely worth the visit.
The hike to Kotor Fortress takes about 45 minutes, or around 2 hours, with all the stops, and is not at all easy, but it will be worth your while.
Following the steep stairway from the Old city walls, you will climb around 1,300 stairs, pass next to the Old Town and the Church of Our Lady of Remedy and get the chance to enjoy the stunning views over the Bay of Kotor.
The alternative route is the Ladder of Kotor, a goat trail free of crowds. The Kotor Fortress is located 1,200 meters above sea level and offers amazing views over Kotor Bay and the whole town. It deserves a high position on the list of the best places to visit in Kotor, Montenegro.
Explore the beautiful Kotor beaches and enjoy the sun
Going to a Kotor beach is one of the best things to do in Kotor, and while you're on the Adriatic coast, you definitely mustn't miss the chance to go for a swim in the amazing waters of the Bay of Kotor.
Keep in mind that Kotor does not have sandy beaches. They are all pebbly, and its main beach, the Kotor Beach in Dobrota, is about a 5-minute walk from the Old Town. Here you can pay for a sunbed or lay on your beach towel.
If you'd like to go beach hopping, you can visit Budva, which is only a 30-minute drive away for Kotor. Budva Riviera is well-known for its amazing beaches, so take your time and visit some of them.
Take a stroll through the Kotor farmer's market
Visiting the famous farmer's market is one of the most authentic things to do in Kotor, Montenegro. It is located near the Old City walls, best reached if you exit through the Sea Gate, and is a great place to experience the local Montenegrin culture. 
Here you will find fresh fruits and vegetables, spices, dried fruits, fish, homemade cheese, prosciutto, wines, and the popular rakija. On the weekends, the villagers from nearby places gather here to sell their homemade goods, so make sure you visit the Old Town Market and experience a more authentic feel of Kotor.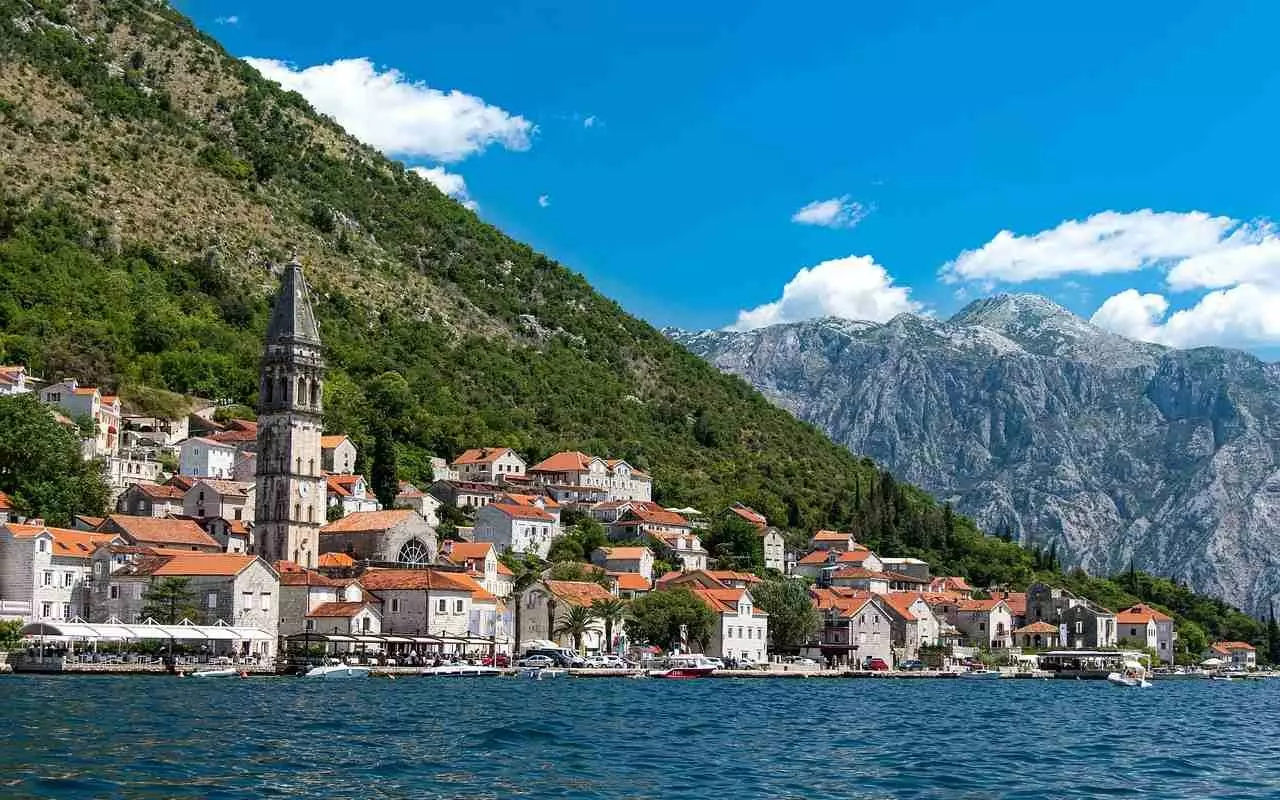 Kotor what to do - choose among many Kotor boat trips and day trips
Apart from the many exciting things to do in Kotor itself, taking day trips to nearby tourist places is another great way to spend your free time in this amazing town. You can take a day trip to Dubrovnik, Budva, Herceg Novi, Lovcen National Park, Ostrog Monastery, and many other places.
Here are our top picks for the best Kotor boat tours and day trips.
Kotor Bay cruise - enjoy the beautiful views of Kotor Bay from another perspective
One of the best things to do in Kotor is definitely to take a turn on the deep blue waters of its bay. There are numerous boat trips and cruises you can take, and apart from enjoying the fresh sea air and the amazing views, you can explore some of Kotor Bay's outstanding gems.
You can visit the popular Our Lady of the Rocks in Perast or take a Blue Cave tour from Kotor and enjoy this magnificent natural phenomenon. Kayaking in Kotor is also very popular, and so is stand-up paddle boarding, so if you like water sports, try out a kayaking tour in the Bay of Kotor.
Boat trip to the village of Perast and Our Lady of the Rocks island
Perast is a charming coastal village located just a 20-minute drive away from Kotor. You can reach it by car, bus, or boat – the choice is yours, although Kotor boat trips to Perast are the most popular among tourists.
The village of Perast is rather small, but there is a lot to see here. Although you will need only 10 minutes to walk across town, the many palaces, beautiful views, cozy cafes, and romantic restaurants can keep you here for hours.
Our Lady of the Rocks is particularly popular, and there are many boat trips to this island both from Kotor and from Perast. It is a small artificial island with a beautiful church, where you can admire the interior frescoes and a small museum.
Many boat tours from Kotor will take you not only to Our Lady of the Rocks but also to the magnificent Blue Cave on the Lustica Peninsula.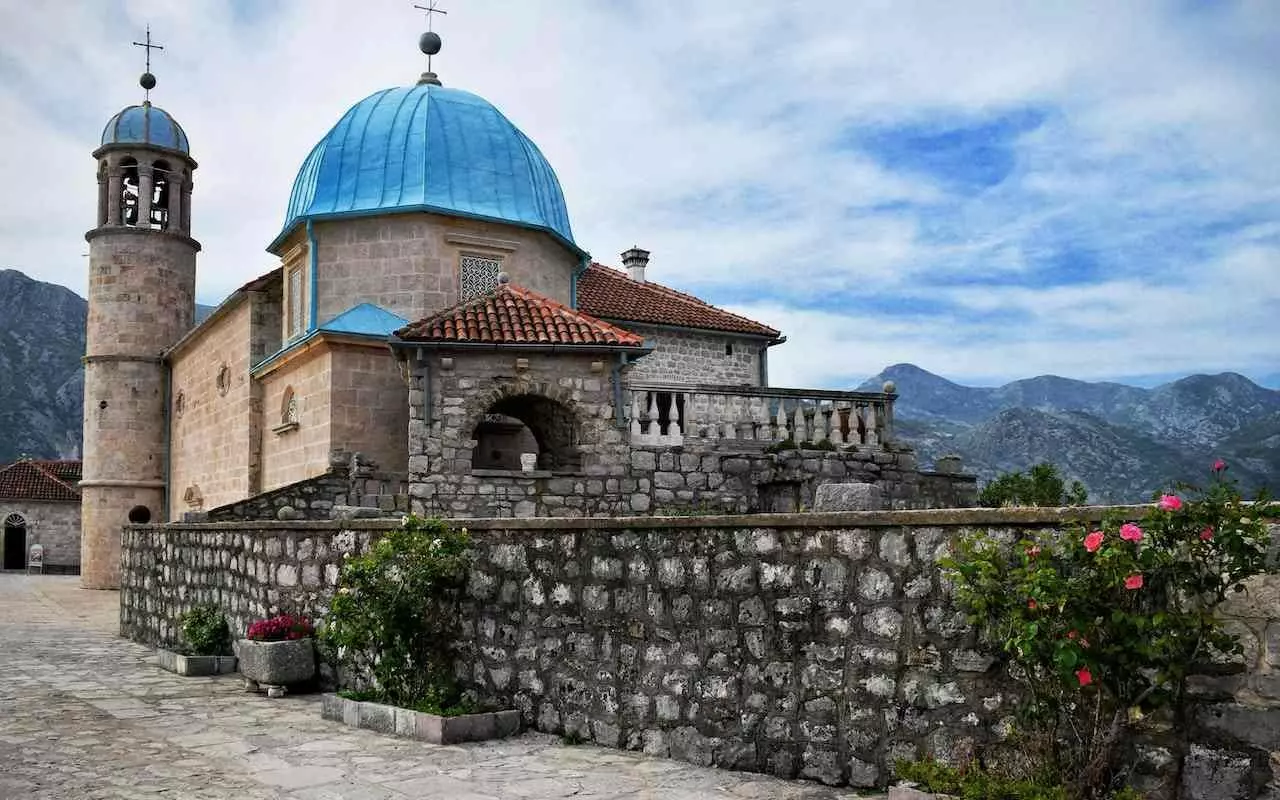 Day trip from Kotor to Dubrovnik - visit the most popular attraction of Croatia
Dubrovnik is located just a couple of hours from Kotor by car, and there are plenty of travel agencies that offer day trips from Kotor to Dubrovnik. The Old Town of Dubrovnik resembles Kotor's Old Town quite a bit, but it has a more touristy feel to it – it's larger, more crowded, and more expensive.
However, it is a popular tourist destination in Croatia, and while you're in Kotor, you should not miss the opportunity to visit it.
As you can see, Kotor is a place with many interesting activities and attractions. If you wish to live in a vibrant tourist area that offers you both excitement and an opportunity to relax and unwind, explore real estate in Montenegro and choose your ideal home!